Our purpose is to help you shape, create and build solutions and products that solve business problems & unleashes potential.
We are a digital design agency building smart and innovative solutions based on strong ideas.
…and we really love to get involved. We don't have a preference for a specific client profile but work with companies of all shapes and sizes. We love both the early start-ups and the established because both will share the same challenge – there will always be a business problem to solve and a future to shape together.
We are based on a strong design foundation and innovation focus and our team consists of professionals from different sectors and working backgrounds, giving us a unique approach when we solve the needs and wants of our clients.
IF YOU BUILD (THE RIGHT) IT THEY WILL COME.
We believe in doing things right. So don't build anything you have not made a well-thought blueprint for. And don't use your time blueprinting, prototyping and scoping a project, if you are building it on the wrong foundation and idea. It is as simple as that. Make sure you have found the right plan and idea – the right it – before you build it.
Find it, Shape it & Build it.
Many projects have been kick-started way too soon, only based on a lot of enthusiasm and trust in (what is believed to be) the right idea. But way too often the idea has never left thought land, it has not been put to the test. So how can you be sure it is the right idea? In this phase we test ideas to determine if it is solid enough to continue building on. By setting up live tests with real live users, we go from thinking the idea could be worth pursuing to getting data that clearly points to the logical next step of the process.
_____
We help you find and test your idea and concept.
With the foundation set we know in broad strokes what to build, but need a detailed blueprint to follow. Through workshops and design Sprint we figure out the right formula for you to follow when building it afterwards. This may sound like a lot of planning and strategic work but it will not be dull. And the benefit: new discoveries will appear in the process only creating a stronger project.
_____
We help you shape blueprints, plans and concepts for the actual building process and marketing campaign.
Depending on the blueprint for the project, we put together the team (the pack) for the job. We work in an agile workflow including you all the way in the process to make sure we deliver on all points. The agile workflow is especially important here since this phase also include the design process which tends to stir up feelings and opinions about the visuals. Understandable enough since it is a big part of the user interface and experience (UI/UX).
_____
We design, create and build your project and solution.
Some of the tools we love and use.
Pretotyping (certified)
The powerful and efficient way to quickly figure out if we are on the right path and have found the right it to build on.
Pretotyping
Design Sprint (GV)
Validate your ideas and solve business problems through prototyping and testing ideas with real customers.
Design sprint
Blueprinting
Never start a project build without a blueprint to follow. No matter who will do the job the blueprint for the project is vital to not get sidetracked and keeping focus on the target.
Storybook.js
DMS done right. We deliver all tech solutions with Storybook for others to use securing the right foundation to build on afterward.
Storybook
WE WORK IN THE DIGITAL INTERSECTION OF STRATEGIC INPUT AND CREATIVE OUTPUT.
THE FIRST QUESTION IS ALWAYS WHY?
We always question your wants and needs. Not because they are not justified, but because your answer will tell us what your problem really is. And the answer will give us the right foundation for the coming task and a better understanding of you and your company.
Meet some of our clients: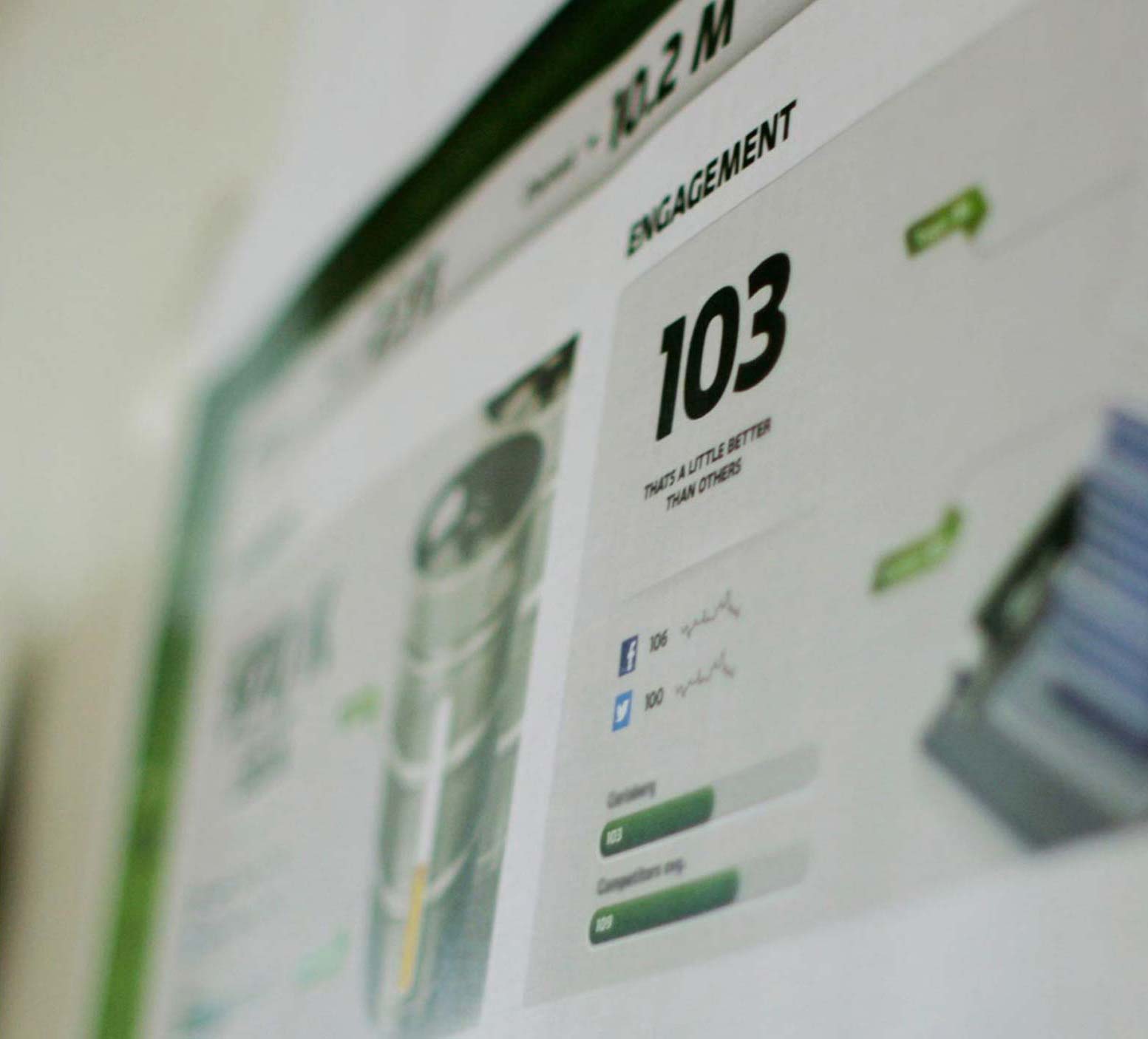 PROJECTS ARE ALWAYS IN BETA
We love to play around and that is what BETA is all about. It is our side projects that give us new ideas of what can be done/combined and a possibility to test functions and create fun stuff. The goal with our beta (side) projects is for them to be free, fun and for all to use and enjoy.
Meet our latest beta (P/HACK) project:
A danish version of the popular word-game Wordle. Nothing more, nothing less – just fun and games for our native danish speaking friends. All made within a 24 hour internal P/HACK challenge.
Wørdle and Wordle are both derived from the original (old) paper game Jotto. wørdle.dk is free, no ads and will always stay that way.
Try the danish version here: woerdle.dk
Try the english version here: wordle
Credits: Anders Skouboe, Morten Skouboe, Jan Ligaard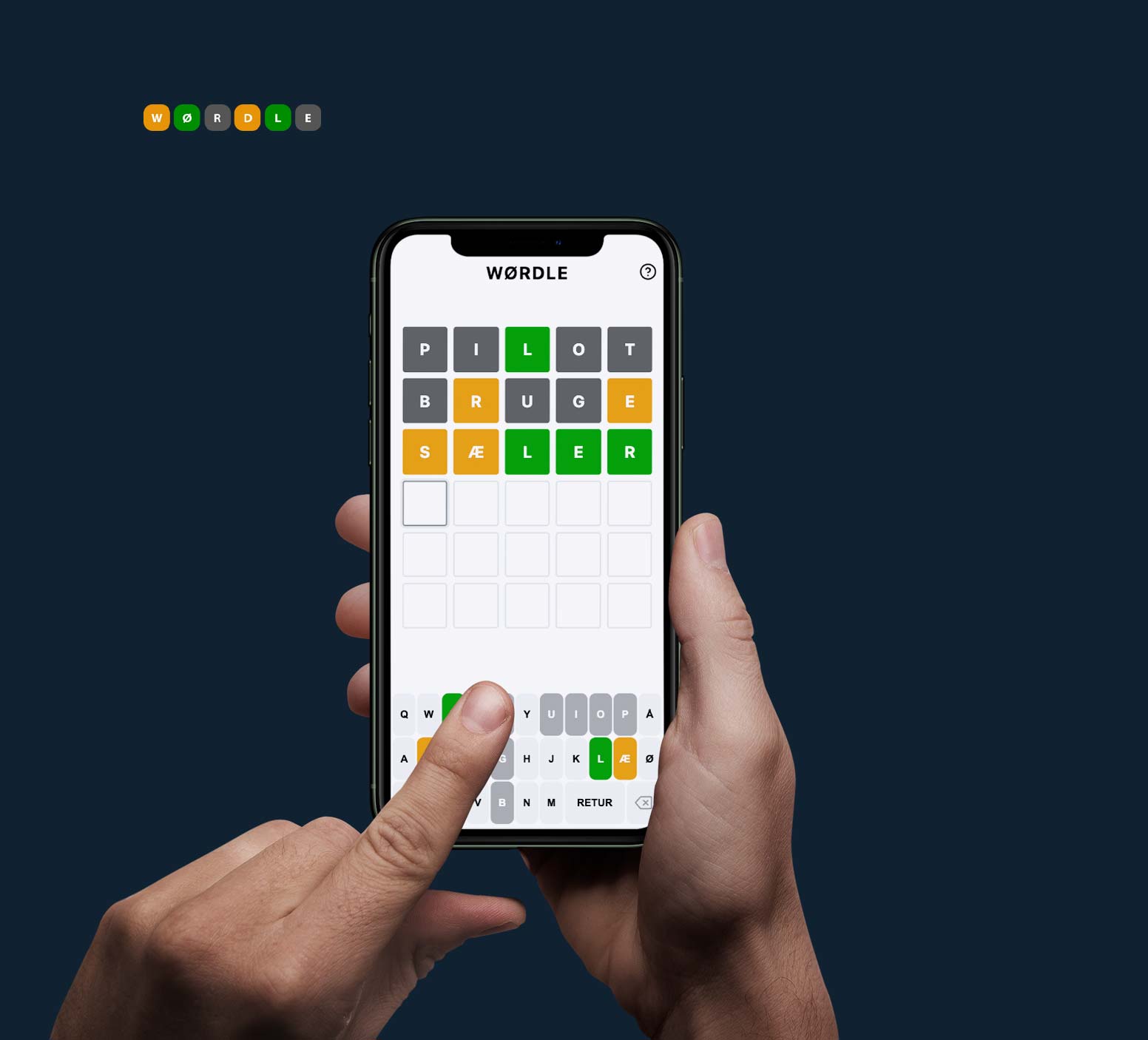 SOMETIMES WE CANNOT HELP OURSELVES
We join start ups (often in the early phase) and through sweat equity, hard work and a common goal we co-create new and exciting projects. This is something we really love to do when the project and the match of people feels just right. We only do one (active) venture at a time to make sure we can give it the right attention. Feel free to get in touch if you have the next project we should co-create.
Meet our current joint venture:
We have joined the founders in a quest to level up the next generation of e-sport training platform.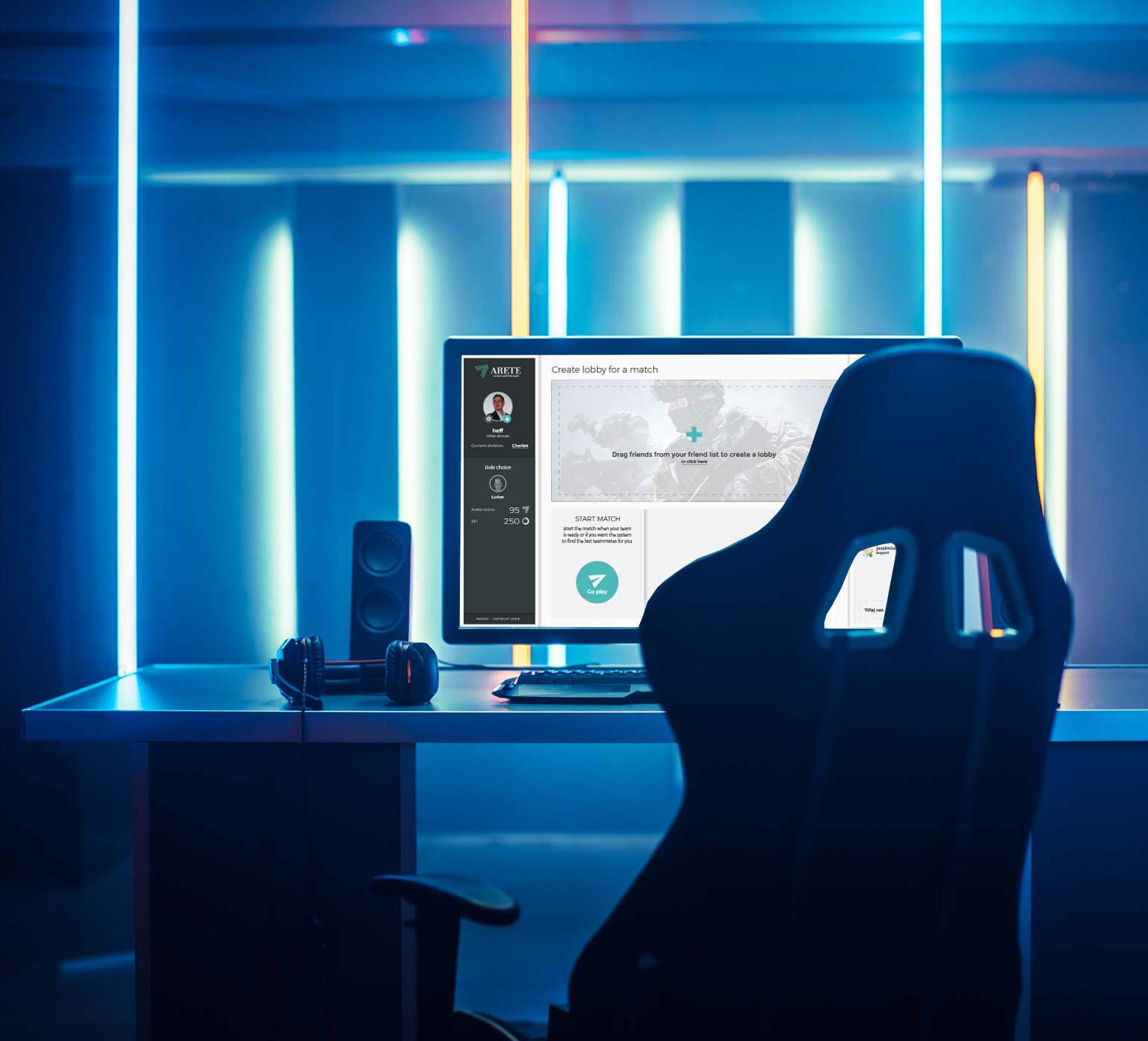 DROP BY FOR A COFFEE OR GET IN TOUCH.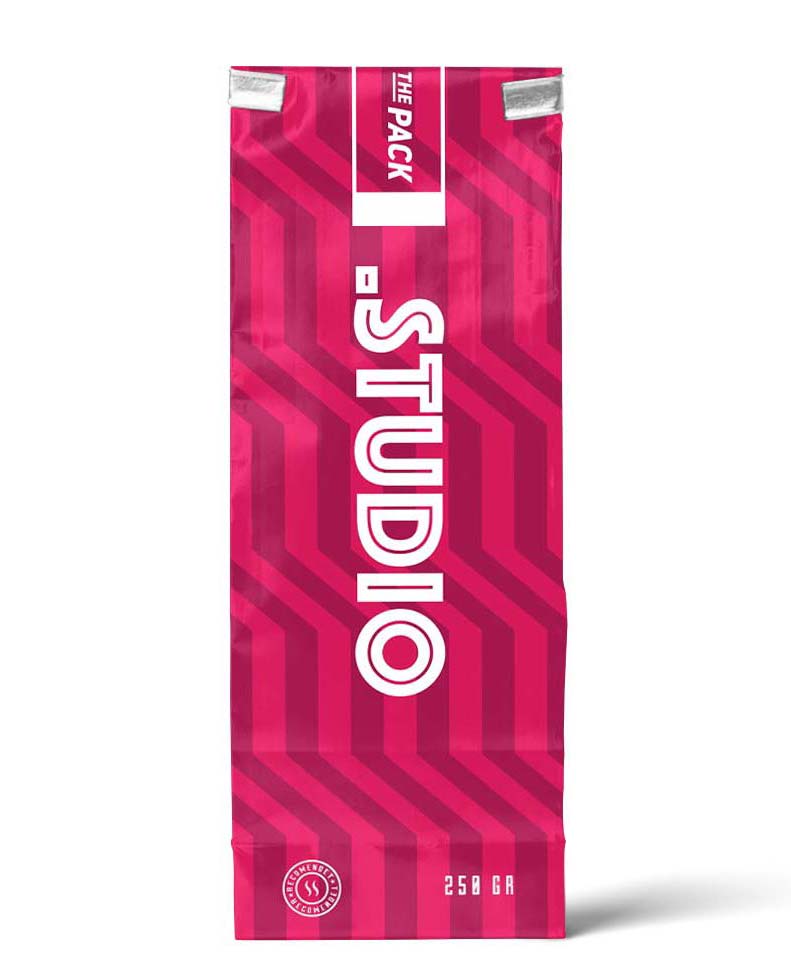 studio@the-pack.co
Mail or call us if we should talk about the challenge you face or next project coming up.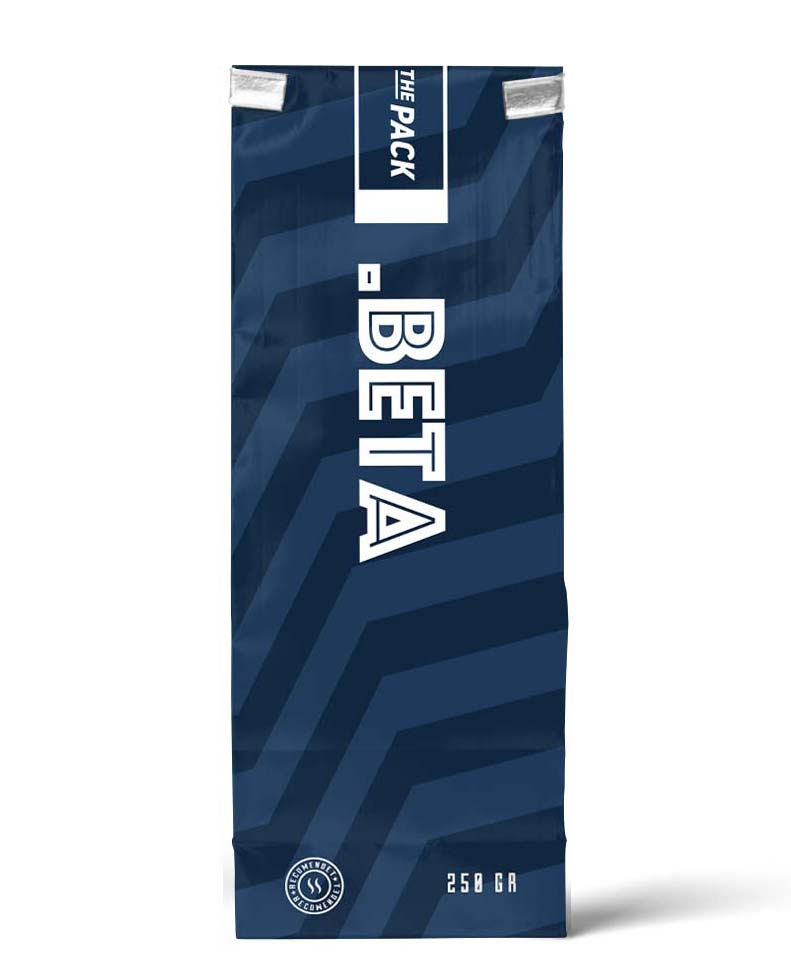 beta@the-pack.co
Let us know if you have a question about one of our side project or an idea for the next.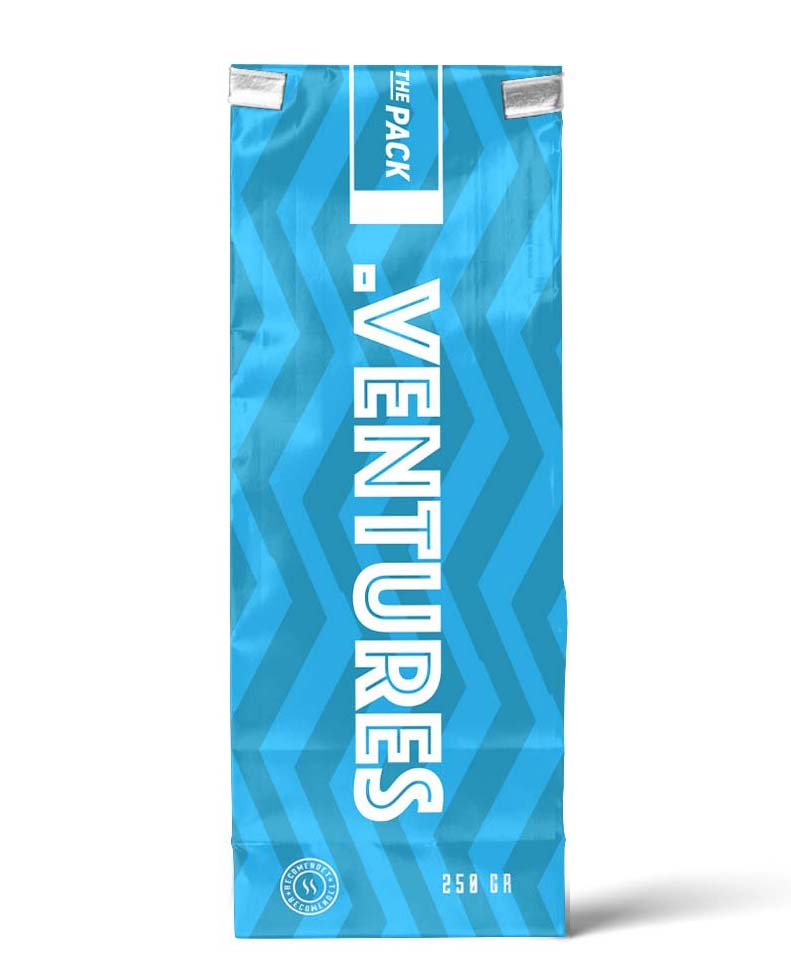 ventures@the-pack.co
Get in touch if you have the next venture we should join and develop together.